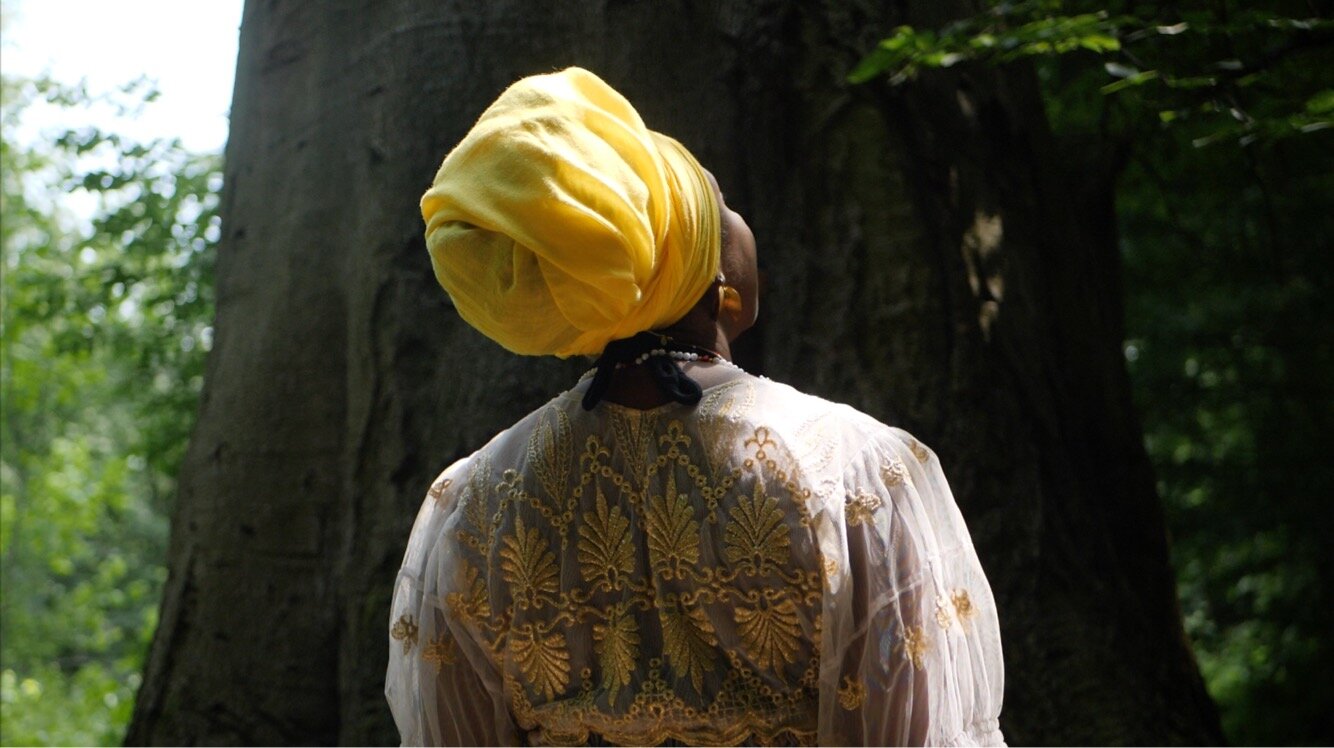 Obi Okigbo Artiste
Performance/ visual poetry MEDIUM: VIDEO 11mins 09secs
ODE TO REMEMBRANCE
Dedicated to the Memory of the Victims of the Biafra/Nigeria war.
 "When the dead are honoured and the memory of the most distant ancestors remains alive, the force of a people reaches its plenitude"         
Confucius (551-479 BC)
LEGACIES OF BIAFRA (2017/18)
To commemorate the 50th anniversary of the Biafra/Nigerian conflict (1967-70), my humble offering is a proposal for a 'Memorial Site' both material and spiritual. My personal experience and interest concerning collective trauma and post traumatic stress incurred by this tragedy prompted me to embark on this journey of Healing & Ritual. The essence of my intervention is working towards Re-generation: a place to remember the past, to enjoy the beauty of the present and plant the seeds for the future.
personal/collective trauma
ablution
purification
pilgrimage
redemption
Re-generation
healing
CREDITS
Voice /Oracle  Maia Chauvier
Voice /Protagonist /Artistic Director  Obi Okigbo
Director/Camera/Film editor Remi Datroa
Camera/ Filmmaker  Bram Vancauwenberghe
SoundTechnician  Otti Vanderwerf
Logistics:  Special thanks to Tina Inserviente, Dario Fattorusso, Pélagie Gbaguidi and Cédric de Pré for their invaluable and timely help
Music:
Dobet Gnahoré "Ano Neko (Let's create together)"
Moondog "Bird Lament"
Voice recording of Christopher Okigbo "Lament of the Drums" courtesy of Schomburg Center for research in Black culture, 515 Malcom X boulevard, New York, NY 1003
Poem « Elegy for Split-Drum » by Christopher Okigbo (1966) translated to French by Christiane Fioupou   recited by Maia Chauvier & Obi Okigbo
Client - Obi Okigbo Artiste
Tech used
Sony Alpha 2, Premiere Pro, After effect